Meet Our Associates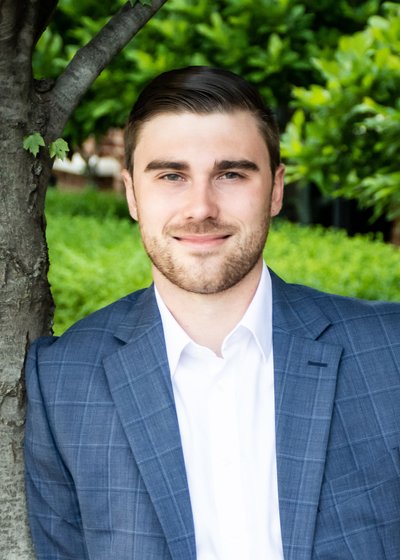 Gavin M Wildermuth
Associate Wealth Management Advisor
Gavin specializes in financial planning for young professionals and small business owners. Gavin also handles the many integrated aspects of our daily operations and client communications. Chances are you have or will speak with Gavin at some point. Gavin gained experience with our firm while he was still in college at Capital University, and we are pleased that he has rejoined us after graduating in 2019.
Gavin holds his BA in Financial Economics from Capital University. He also holds his FINRA Series 6, Series 63, and Series 7 registrations.
Gavin is from Jackson Center, Ohio. He played basketball for Capital University prior to joining our firm. Gavin enjoys playing in adult league sports such as beach volleyball and basketball, playing golf, and cooking. He also is a huge Cleveland Browns and Ohio State Buckeyes fan.
Ryan W Henderson
Associate Financial Representative
Office 614-221-5287

Ryan is a key member to our team and has recently joined us at the beginning of 2022. Odds are you will interact with Ryan at somepoint, as he is running our client onboarding experience as well as assisting clients with planning, too. He previously was an advisor at Northwestern Mutual running his own practice from 2017-2018 and was at Nationwide in the Retirement Plans division for the past 4 years. He also holds his FINRA Series 65, 63, and 6.
Ryan lives in Columbus and enjoys hiking, kayaking, and the outdoors.
Scott W Liermann
Associate Wealth Management Advisor
Office 614-221-5287

Scott oversees the investment operations for The Cross Wealth Management Group. He's a very important key member to the investment side of our financial planning process, and odds are you'll talk with Scott at some point during our client onboarding experience.
Scott has obtained investment experience prior to our practice at JPMorgan & Chase as an Investment Professional and Financial Advisor. He graduated from Capital University, and also holds his FINRA Series 6, 7, and 66.
Scott enjoys watching the Columbus Blue Jackets play, and currently resides in downtown Columbus.